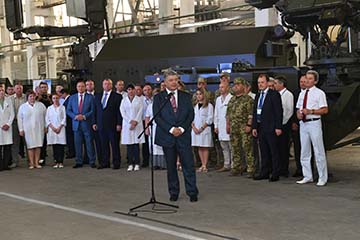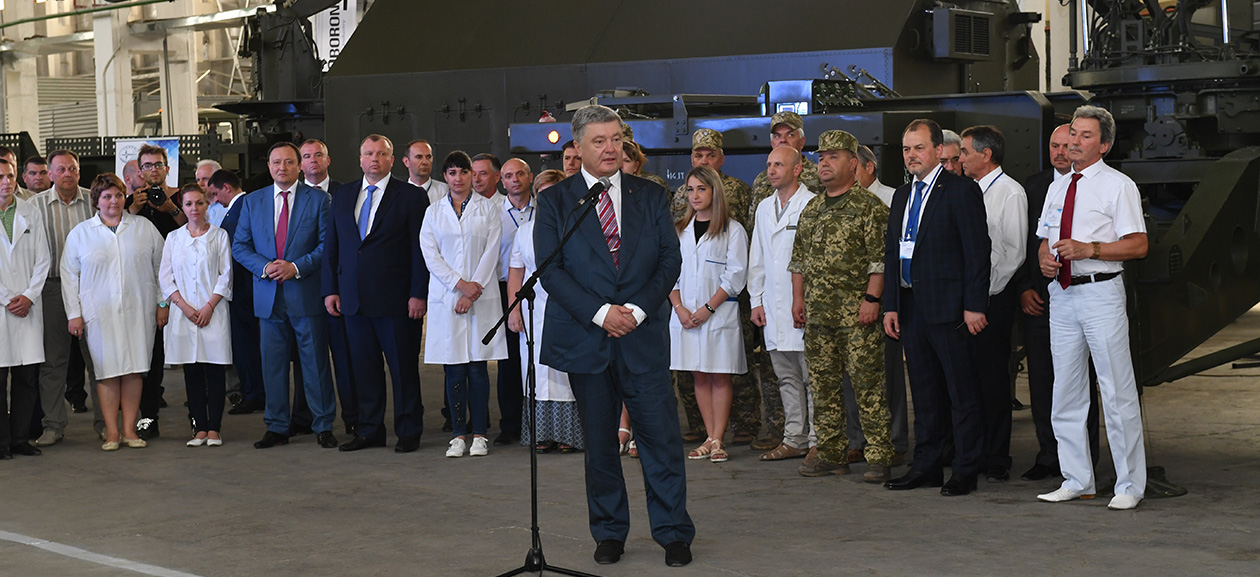 Poroshenko visited the State Enterprise "Research and Production Complex "Iskra" and talked to the company's team during his working trip to the Zaporizhia Oblast. The Armed Forces received modern radar equipment, the President handed over certificates for radar stations intended for control the airspace and guiding the means of air defence.
The Head of State emphasized that the plant's products play an important role in protecting the independence, sovereignty and territorial integrity of Ukraine and thanked the labor collective for their diligent work and high professionalism. "This pearl of the Military-industrial complex of Ukraine plays an extremely important role in ensuring the state's defence capability," said Petro Poroshenko about the State Enterprise " Research and Production Complex "Iskra ".
The President point out the importance of the military-industrial complex to work 100% for the Armed Forces of Ukraine. He also added that the Law "On National Security of Ukraine", that had been approved the day before by the Verkhovna Rada, would guarantee the budget financing of the military-industrial complex for the next years.
The President stressed that it was important that high-tech military production was based on the use of Ukrainian component parts or those that had been produced in cooperation with the partner countries of Ukraine.
Support of the defence industry is the priority for our country. It made it possible to develop and launch "our counterbalanced stations which characteristics are higher than what we have been offered on foreign markets."
"The contribution that everyone of you made to defence the country is not less than the contribution of soldier and diplomats, which provide support to Ukraine", - said the president to the company's staff.
"You the impossible – you restored production in such short terms. You saved the documentation of the companies located on the occupied territories and employed developers. Thanks to you the defence capacity was not diminished", said Petro Poroshenko and thanked the team for their devoted work.