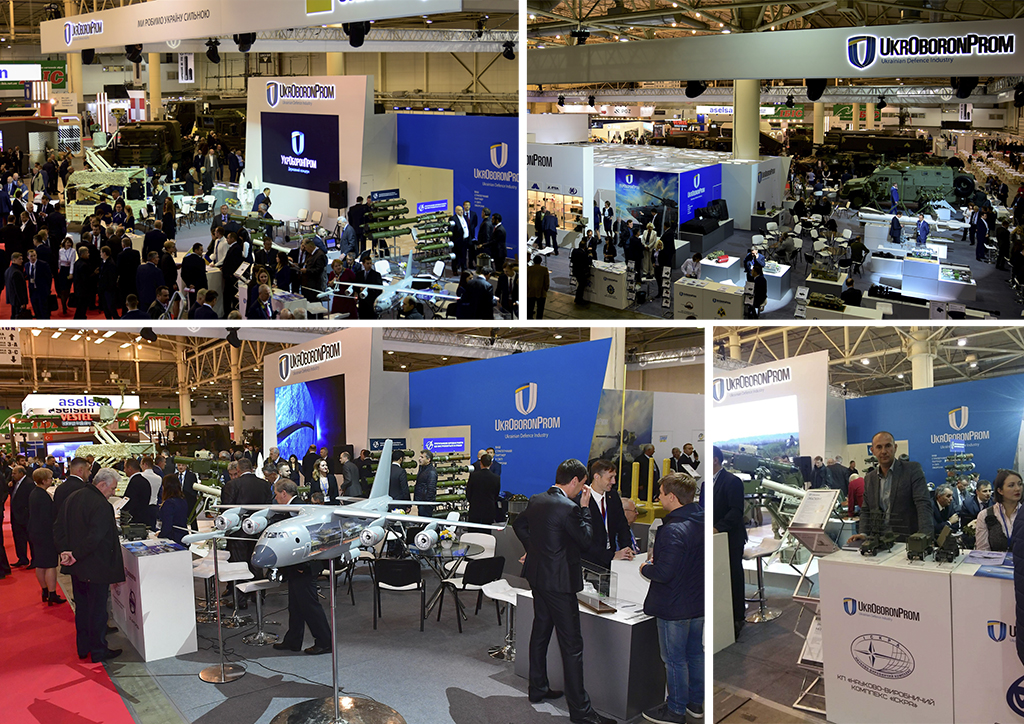 15th International Specialized Exhibition "Weapons and Security 2018" and 11th International Aviation and Space Salon "Aviasvit-XXI" took place in Kyiv from 9 to 12 October.
The delegation of our company took part in the event. The "Arms and Security" exhibition traditionally took place in two main sections: weapons for the civilian population and equipment and armaments for the army and law enforcement agencies. Individual equipment and weapons, machinery of the Land Forces; equipping and armament of law enforcement agencies; border control management systems were presented on the exhibition.
Delegations from 16 countries of the world, including Turkey, the USA, Poland, Austria, and Pakistan participated in it.
Samples of military equipment were displayed, conferences, negotiations and other exhibitions were held in the pavilions and on the openings of the International Exhibition Center.
The models of products МР-18 and 80К6Т were presented at the exhibition stand of the State Enterprise "Scientific and Production Complex "Iskra" this year.
During the exhibition our delegation held a number of meetings and negotiations with the leaders of Ukrainian and foreign enterprises of the defense industrial complex and aerospace industry in order to develop mutually beneficial cooperation.
According to Yuriy Pashchenko, Director of the State Enterprise "Scientific and Production Complex "Iskra", participation in exhibitions of such level is very important and necessary for the company, because the company can meet potential partners, share experiences and demonstrate the achievements of the company.