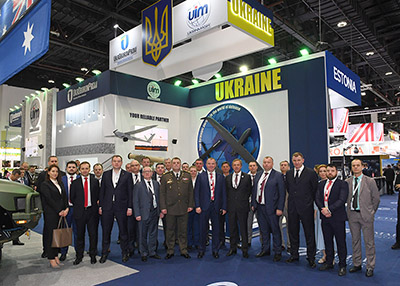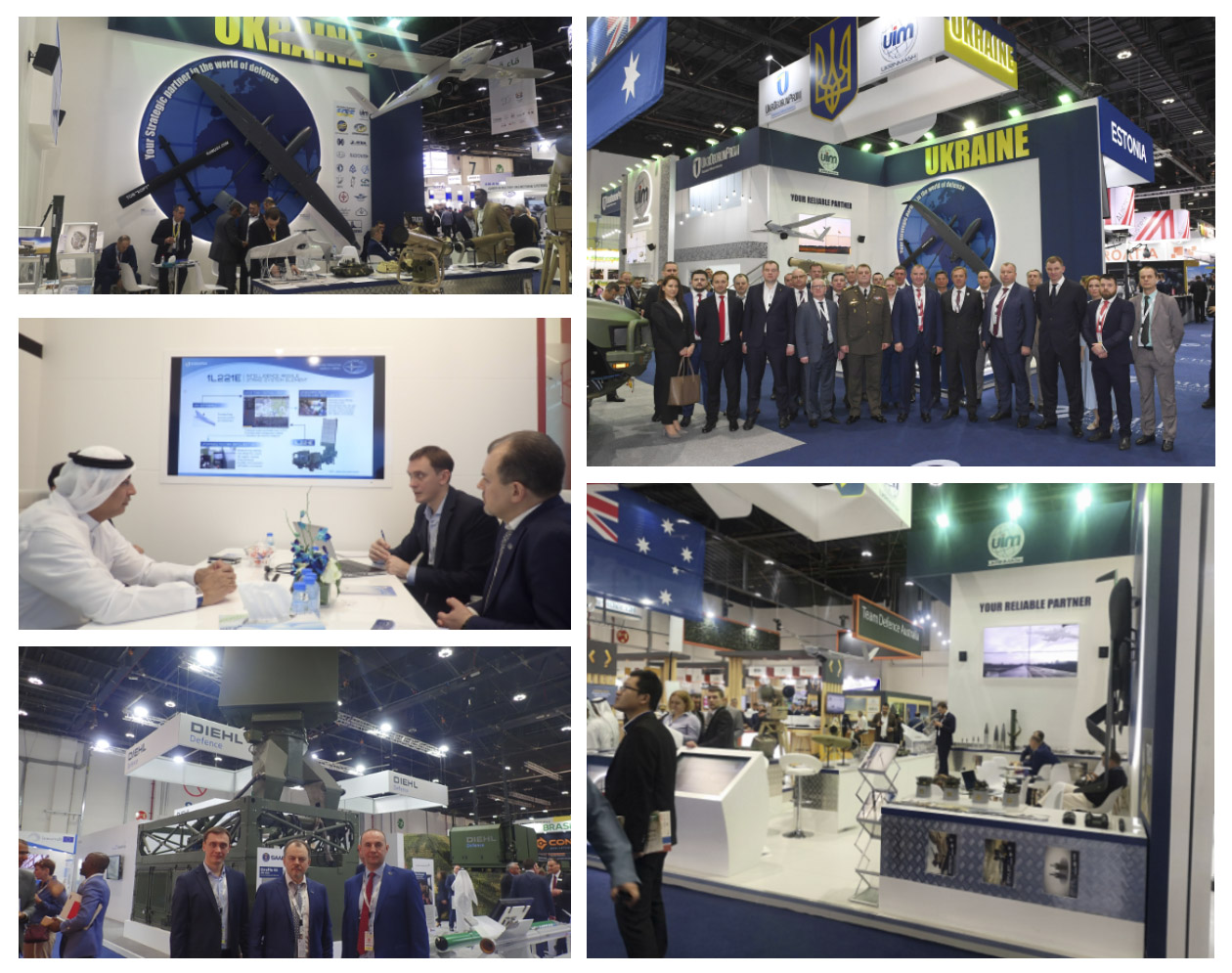 The International Defence Exhibition and Conference took place on February, 17 – 22 in Emirates Palace Hotel, Abu Dhabi (United Arab Emirates). About 900 of defense industry corporations from different countries of the world participated in the exhibition, including UkrOboronProm enterprises.
Every two years, the city of Abu Dhabi in United Arab Emirates hosts the biggest defense exhibition in the Middle East, IDEX. Enterprises present the latest design in land, maritime and air defense. The main goal of the exhibition is to strengthen relationship between enterprises, governmental organizations and members of the Armed Forces, to create mutually beneficial contacts between them, and to contract supplies of weapons.
"Iskra" presented an innovative 1L221E Counterbattery Radar that can be used for both surveillance and detecting enemy and friendly artillery. Technical peculiarities of the radar allows detecting classes of shooting systems (mortars, artillery, tactical missiles), determine impact points of mortars and ordnances, detect enemy UAVs and military aircraft.
"Iskra" delegation held meetings and negotiations with the heads of American and European enterprises of defense industry. Possibilities of extension of the contracts and concluding mutually beneficial arrangements in the field of co-development of new radar stations and component supplying were discussed.
"Participation in IDEX-2019 is a big event for our enterprise. Foreign companies are interested in cooperation. We held 18 meetings with potential partners during those 5 days. Our developments are properly represented; the production is competitive and arouses customer interest. We expect to cooperate with foreign customers and produce exportable items", - said Yuriy Pashchenko, director of SE SPC "Iskra".