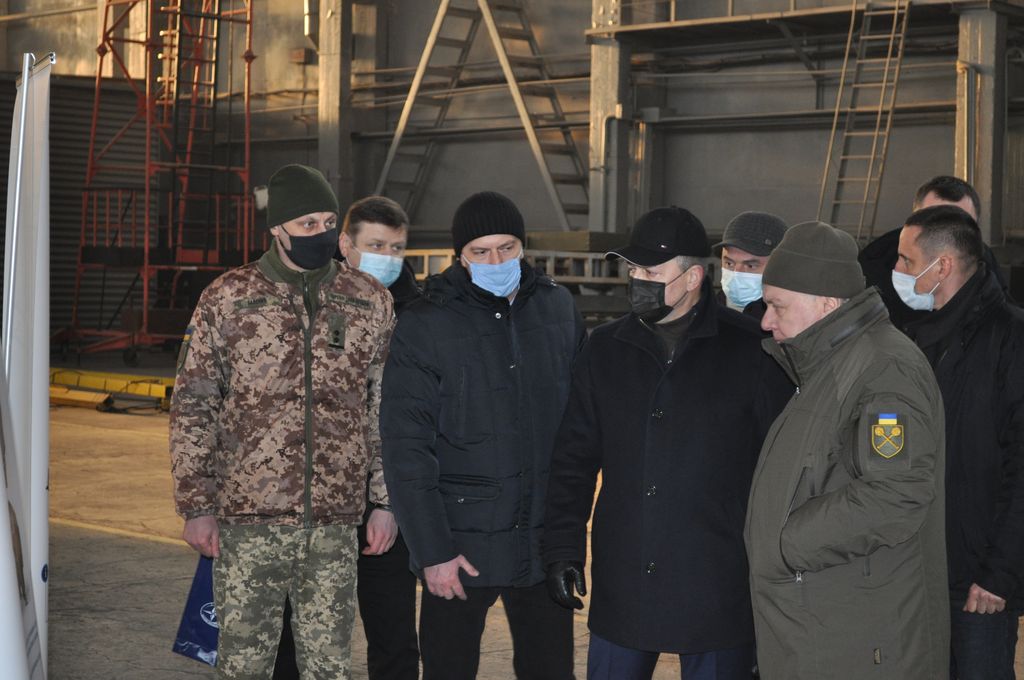 On January 20, 2021, as part of the working visit the Minister of Defense of Ukraine Andriy Taran, the Deputy Minister of Defense of Ukraine Oleksandr Myronyuk and representatives of military departments visited SE "SPC "Iskra".
In the assembly shop were presented the latest developments of the enterprise: Radar 80K6KS1, created for combat use in the divisions of air defense anti-aircraft missile forces, a prototype of which has successfully passed preliminary tests and is fully ready for state tests; mobile 3D surveillance radar with transistor transmitter 90K6E, designed to detect targets flying at low, medium and high altitudes, and an upgraded station 35D6M - which meets all the current requirements.
The Minister of Defense got acquainted in detail with the current state of production, in particular, with regard to equipment manufactured for the needs of the Armed Forces of Ukraine. He mentioned that the company with more than 60 years of history is modern, dynamically developing, updates its material and technical base and has stable progress in the production and development of the latest models of radar equipment. Minister Andriy Taran also formulated tasks for the enterprise concerning further cooperation with the Ministry of Defense.