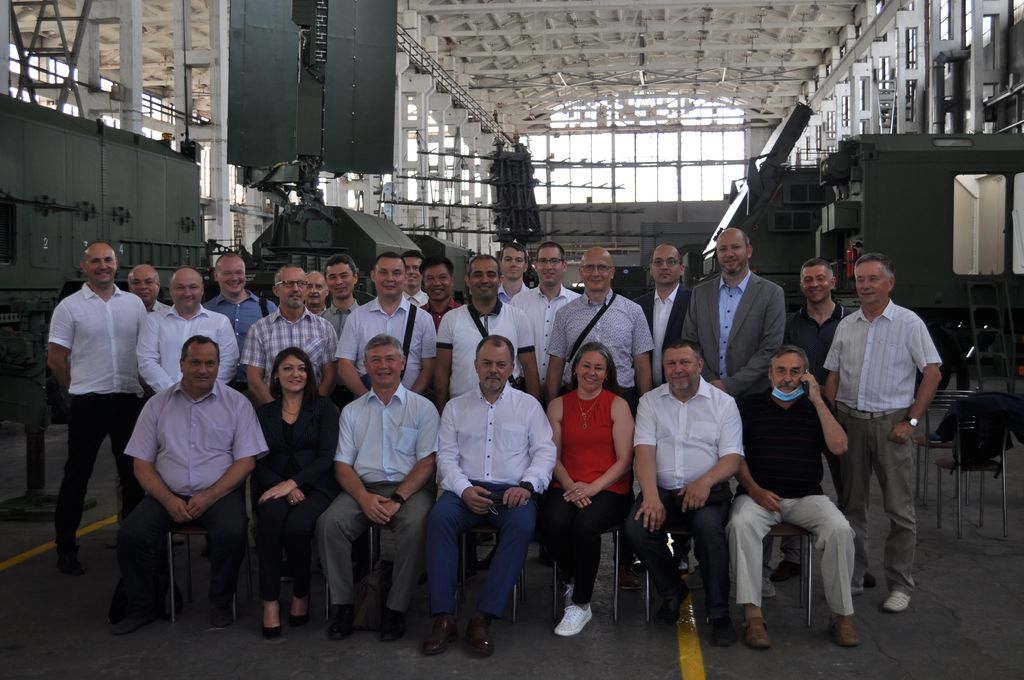 Within the framework of international cooperation development, representatives of the Kyiv Association of Military Attaches paid a working visit to SE "SPC "Iskra".
During the visit, representatives of more than 15 countries got acquainted with the modern developments of the enterprise, visited production units - updated assembly shop and a new section of machines with computer numerical control.
In the assembly shop were presented the latest developments of the enterprise: Radar 80K6KS1E created for combat use in the anti-aircraft missile forces divisions of the air defense, a prototype of which has recently successfully completed state tests and is completely ready for commissioning and mass production; mobile 3D surveillance radar with transistor transmitter 90K6E, intended for detection of targets flying at low, medium and high altitudes; upgraded station 36D6M - which meets all the present requirements, and MR-1 - highly mobile meter-wave radar.
The delegation of military attaches got acquainted in detail with the promising developments that the company offers today, in all areas: means of electronic warfare, surveillance radars, as well as counter-battery and multifunction radars.
According to Yuri Pashchenko, director of Iskra, such events are very important for the enterprise within the development of international military-technical cooperation and the expansion of military equipment markets.